Just a quick update on where things stand…
We went into limited beta a few days early! I know, this is unheard of in software, yet it's true. If you're interested in being part of the action, please send email to mwbeta@miitwell.com or use our contact form.
You'll need to have 2 iOS devices (or have a friend who wants to test too). After all, how will you know if it works if you have no one to broadcast to or to receive their profiles?
You'll need to be running iOS 7 (which is almost everyone who can these days).
Finally, your devices will need to be somewhat newer: iPhone 4s or newer, iPod Touch 5th gen or newer, iPad 3rd gen or newer.
If you don't want to directly test the app, you can still help! We're working furiously to determine which profile types will be included in the first public release and you can help make that decision. So far, there are general business and personal, social media, graphic designer, and cosmetics (for the independent sales consultants out there).
Our "possible"/future list currently has over 75 more profile types… what sort of profile fits you best? Since you can (and should) create more than one for yourself, how many alter egos do you have? Are you a home goods sales person? Real estate agent? Accountant? Diana Prince? Bruce Wayne? What kind of folks would you hope to MiitWell via the app?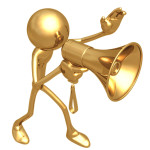 We're also planning a launch promo to help jumpstart usage, so keep an eye out for that. We want to get this in the hands of as many people as possible; the more people who use it, the better the effect will be, so tell a friend about the app and this site!
As always, if you want to know more, drop a line via Contact or visit our Facebook page. Let's hear from you!
-brad